Reading Time:
3
minutes
Thanks to Teresa MacKinnon, the Take it Slow! Twitter Chat at the ALT Winter Conference will surface "how learning technologists can use the principles of open practice to encourage real change in how we support education to students and practitioners."
We are using the Call for Participation – The Femedtech Quilt of Care and Justice in Open Education as an example of encouraging real change by practitioners working together collaboratively to create a quilt that offers a variety of modes of participation, not all of which involve sewing. A Call for Participation represents hopes for the future, participants' ideas about the difference that Care and Justice can make in Open Education that can create a quilt of activism that will play its part in future campaigns for change. Please read the Call to learn about our hopes, and the opportunities that participation offers.
When we put out the Call, we invited people to register their intention to contribute, and over 30  have done so, at time of writing. Spending 10 minutes reading people's ideas and intentions does provide a quiet space for reflection and inspiration, so here's your opportunity to be blown away by our lovely contributors' intentions.
Marvel at the idea of Mary-Jo's nightgown, from her grad school days, becoming sashing in our quilt.
Be inspired by the quote shared for future use on the quilt "The street finds its own uses for things" William Gibson (Burning Chrome).
And be astonished by the range of ideas in these quotes from contributors:
"Change will happen through active participation."
"There's a lot of scope for ideas around reuse and remix here which I want to think about too."
"It contains shape references (like a gum leaf) that grounds it in the Australian context."
"Quotes from some seminal feminist scholars  .. (t)hey have been forgotten or simply ignored."
"As with my OEP journey, I'll rely on making use of the materials I have on hand, reaching out to friends in person and online for help, and researching to find resources to teach myself."
"I'm going to submit something that speaks to the LISTS that seem to be the solution to every manel callout – lists of female keynotes, speakers, experts etc."
"I am going to incorporate fabric & small objects from several women close to me to acknowledge the ties that connect us, and how we strive, with love, to keep one another whole, healthy and going."
"The first will be on the theme of resistance and justice for refugees. I will write or stich or somehow get a line from Behrouz Boochani's poem "Our Mothers, a poem for Reza" onto a block."
"One will be Ireland as the two halves it is, with border in flowers and a quotation of hope and open."
"For if education is for anything it is for freedom."
"Several Shweshwe fabric squares decorated with open education / social justice themes"
And finally, what can the metaphor of the quilt in general say to learning technologists seeking to change how they support education?
A quilt is an opportunity to express creativity within constraints eg 6 or 12 inch squares, woven fabric rather than knitted, stretchy fabric. Many people can contribute, each offering their own ideas, using different fabric, and different design ideas, combined to produce a whole quilt, a thing of beauty. The material artefact will be complemented by a digital artefact that will amplify the concepts expressed visually in the patchwork blocks, embellished with found objects and stitching, and pieced together with fabric that has its own story.
Feel free to contribute your own ideas to a patchwork quilt of tweets and writings at Take it Slow tagged #altc #openedsig #slowly on subjects such as
Rising costs of access to learning – course books, fees,
Limited time to keep up with a rapidly changing context for teaching
Work/life balance
Professional recognition
You can Tweet or easily share Writings here at http://femedtech.net/write/ and here are some tips on how to do this. Don't forget the tags #altc #openedsig #slowly.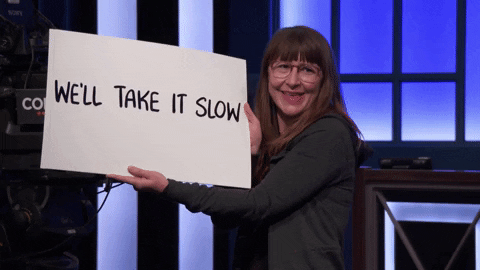 https://pixabay.com/users/CandaceHunter-844056/?utm_source=link-attribution&utm_medium=referral&utm_campaign=image&utm_content=716838