Reading Time:
2
minutes
We want to launch our lovely new Open Space http://femedtech.net at our session at #OER19. When the conference Call for Proposals asked for Open Space sessions, we went right ahead and gave you an Open Space, a SPLOT from the stable/kennel of the great @cogdog Alan Levine.
If you are at the Conference and interested in this venture, please put our session in your diary:
#femedtech Open Space [O-121]
Wednesday, 10 April⋅13:45 – 14:45
Description:
Room: G009
Track: Back to basics
Session Description
This Open Space session, facilitated by the #femedtech network, will provide an inclusive space to explore themes and conversations that have emerged from previous OER conferences around equality, diversity and inclusion. This session is for anyone who is interested in these topics, including anyone new to the conference and new to #femedtech. Everyone… https://oer19.oerconf.org/sessions/femedtech-open-space-o-121/
If you aren't at the conference, you can join in to the @VConnecting session that we'll be attending immediately after our session. Details at http://virtuallyconnecting.org/blog/2019/03/17/oer19/
We want to welcome you all here, and have a lovely prize to encourage you to contribute to our Open Space.
The prize is a copy of the book A History of World in 21 Women.
First check out our landing page at http://femedtech.net for the what and how of contributing posts to the Splot.
Then choose one of our questions to answer:
How do we balance privacy, openness and personal ethics?
How do we mediate our place in the open community, aspects of which might conflict with our personal ethics?
In what ways can openness be an act of conformance or defiance?
If there a performative aspect to openness, what does it achieve and how?
Do we feel pressured to be more open than we are comfortable with, or do our boundaries constrain us?
How do we manage sustainable spaces for exploring challenging issues around open?
All modes of expression are welcome: from the wordy post to the GIF to a video of your interpretively danced answer.
Just remember to include the category for your question and OER19 at the post form, so we can find you later.
Then there will be judging. We have no objective criteria or rubric but rather using a tried and tested method of the whim of the judges.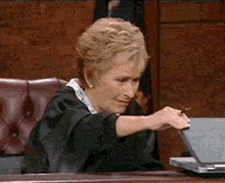 So please join in @Czernie says it's easy.